When you see stylish women walk by, it can be hard to put your finger on exactly what gives them that certain je ne sais quoi.
 After all, there's no universal secret code that all stylish women live by. But, there are some daily habits that help them to select a stylish outfit every day!
1. They keep their closet organized
While you don't have to have a closet akin to that of Carrie Bradshaw in Sex and the City, having an organized closet will help you to see exactly what you own and to easily put outfits together.
If your closet is messy, you won't remember all of the pieces you have.
Having a good tidy up, and donating anything which doesn't flatter or fit, can reduce your stress levels, save you time, and save you money, given that you'll probably end up spending less on new items.
Whether you choose to organize your closet by item type or color, there's more advice here from Yvonne on how to arrange your closet.
2. They know what suits their body shape
The world's most style women know what suits them and how to wear it. While rules are, of course, always made to be broken, it helps if you work with your body type rather than against it.
Knowing what your bodyshape is and what will flatter it also helps you to narrow down your outfit options, whether you're shopping your closet or treating yourself to some new pieces for your wardrobe.
If you're not sure what your body shape is, then this guide to determining your bodyshape should help you to find out whether you're an apple, pear, inverted triangle, rectangle or hourglass.
3. They plan their outfits ahead
We all know that feeling of being in a rush in the morning and simply snatching whatever doesn't need ironing from the wardrobe! It means we tend to get stuck in a rut, wearing only a small percentage of what we own, and tending to put the same outfits together time and time again.
By planning ahead, you will give yourself time to experiment a little with your looks.
Set your outfit out the night before and you can use that extra time for an extra snooze, a cup of coffee or a few stretching exercises – all the while being smug in the knowledge that you will look even more stylish than ever.
You might even want to invest in a dressmakers dummy so you can hang your outfit up each evening.
If you really want to get a head start, you may like to plan your complete seasonal wardrobe. The 40+Style Club seasonal capsules are perfect for that!
4. They aren't too matchy-matchy
There's no need to dress head-to-toe in designer garb to look stylish. Or to worry about your shoes exactly matching your handbag.
Scientists recently conducted a study into what makes an outfit fashionable. They even came up with an equation to back up their research.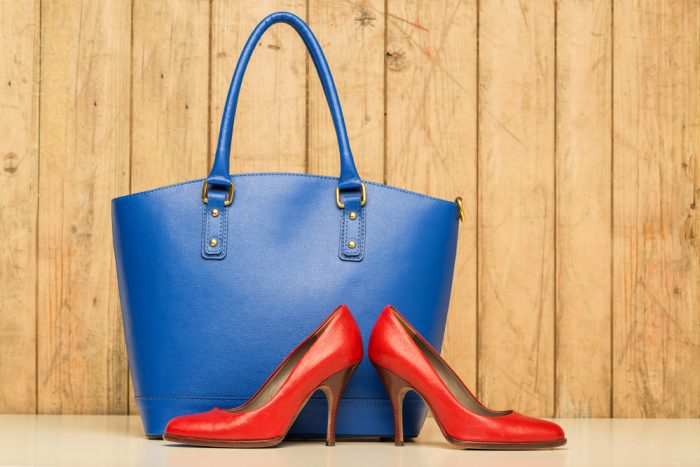 What it all boiled down to was that the most stylish women aren't too matchy-matchy.
Nor are they too clashy-clashy (if that's even a term!).
Instead, they manage to come up with a middle ground which means they look put together, but in a very effortless way.
5. They do more with less
According to statistics, we only wear 20 per cent of the clothes we own. Is that something you can relate to?
Stylish women build up a capsule wardrobe, or even several capsule wardrobes dependent on the seasons. They don't worry about the quantity of what they own, but instead think about investing in a few stylish pieces and making them work with each other in different ways.
There are some really great tips from Sylvia here on how to do more with less. You may also want to take a look at how Sylvia styles this striped dress 4 ways.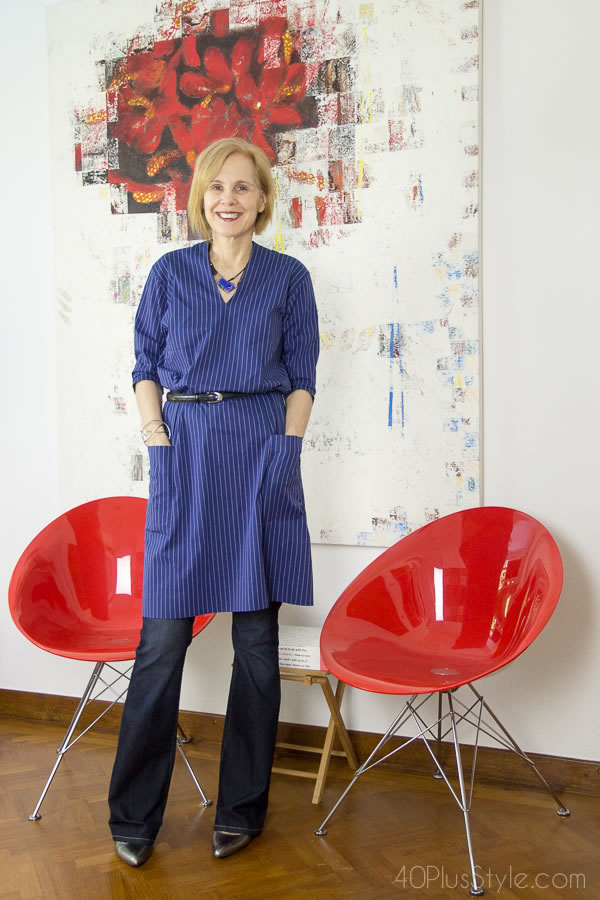 6. They take inspiration from other stylish women
While it's great to watch new trends as they come down the runways of the fashion shows in Paris, New York, Milan and London, I find there's no better inspiration than other women.
Whether you follow social media accounts of women you admire, or you like to people watch, 40+ stylist Ruth Essex in her piece on 5 tips to instantly improve your style suggests keeping a notebook with you and jotting down ideas whenever you spot something you like.
You'll also find lots of inspiration in our style interviews (picture below is Annette, read her style interview here) and in the What You Wore section of this site.
7. They realize style can be learned
If you've ever watched a stylish woman waft by at the airport or sitting at a coffee shop and think there's no way you could emulate her.
Well, you're probably right! But, what you can do is hone your OWN style, and become a more stylish version of you. Don't let anyone tell you that style simply can't be learned, because that just isn't true.
With some training, tips and practice, you can definitely learn to be more stylish. Here, Sylvia sets out in no uncertain terms why style can be learned!
These before and after shots from the stylish women of the 40+ Club are proof, if any were needed, that your style can be improved in a sensational way.
What are your own tips for looking stylish? I'd love it if you shared them with us!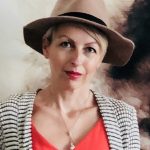 Author bio: Liz Hands is a fashion journalist and stylist from the UK who has styled fashion shoots for newspapers, magazines and high-end clients including 5* hotels and BMW. She's now happiest either blogging about style or donning her favorite Barbour jacket and Brogini boots for a hack out on